Wholewheat, Low Sugar, Chocolate Chip Muffins
Quick,
make ahead

muffins to satisfy that sweet tooth.

1 egg, large

1 cup regular or Greek yogurt, plain (not low fat) Or sour cream

1/4 cup avocado oil or any mild tasting oil such as coconut oil, or butter

1/3 cup maple syrup or honey (tbs of molasses ads a richer earthy taste with the sugars)

1/2 cup any milk (I used unsweetened almond)

1 tbsp pure vanilla extract

1 tbsp baking powder, aluminum free

1/4 tsp baking soda

2 1/3 cups whole wheat flour

3/4 cup chocolate chips of choice

Muffin cups if desired
* Makes 8-10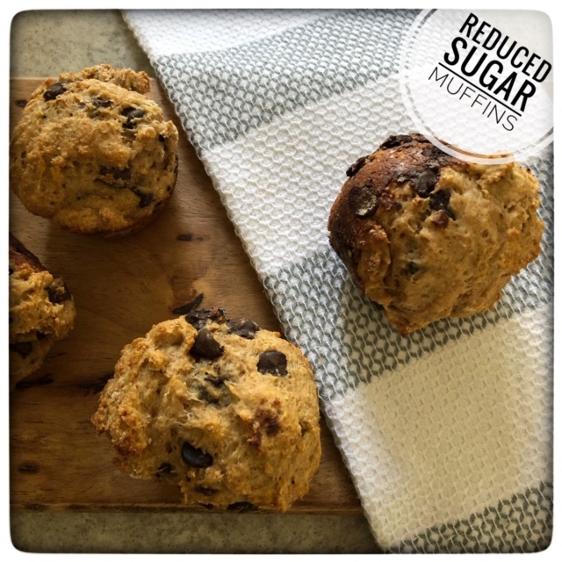 In medium bowl whisk egg. Add first 5 wet ingredients - yogurt, oil, maple syrup, milk and vanilla. whisk to combine.

Add wholewheat flour, then baking powder, baking soda and chocolate chips. Stir to combine with out over mixing (over mixing will result in tough muffins).

Using an icecream scoop, scoop into greased muffin pan or use muffin liners.

Bake in 425 F oven on middle wrack for 8 minutes. Reduce heat to 375 F and continue baking for 10-12 minutes or until golden and top springs back when pressed.

Let cool a few minutes in pan then remove to wire rack to cool. ENJOY!
*Muffins can be frozen individually for convenience.
© Copyright Yours Truly Nutrition & Wellness